100W Cavity Directional Coupler 70-500MHz Ultra-wideband Microuwave Directional Coupler N-Female Directional Coupler
Product Detail
Product Tags
Product Name

Directional Coupler

Frequency Range

70-500MHz

Coupling

10±1dB(100-500M)




10±2.5dB(70-100M)

Insertion Loss

≤ 1.0dB

VSWR

≤1.3: 1

Directivity

≥12dB(70-300MHz) ≥15dB(300-500MHz)

PIM3

≤-140DBc@43*2

Impedance

50 OHMS

Power Handling

100 Watt

Port Connectors

N-Female

Operating Temperature

-40℃ to +80℃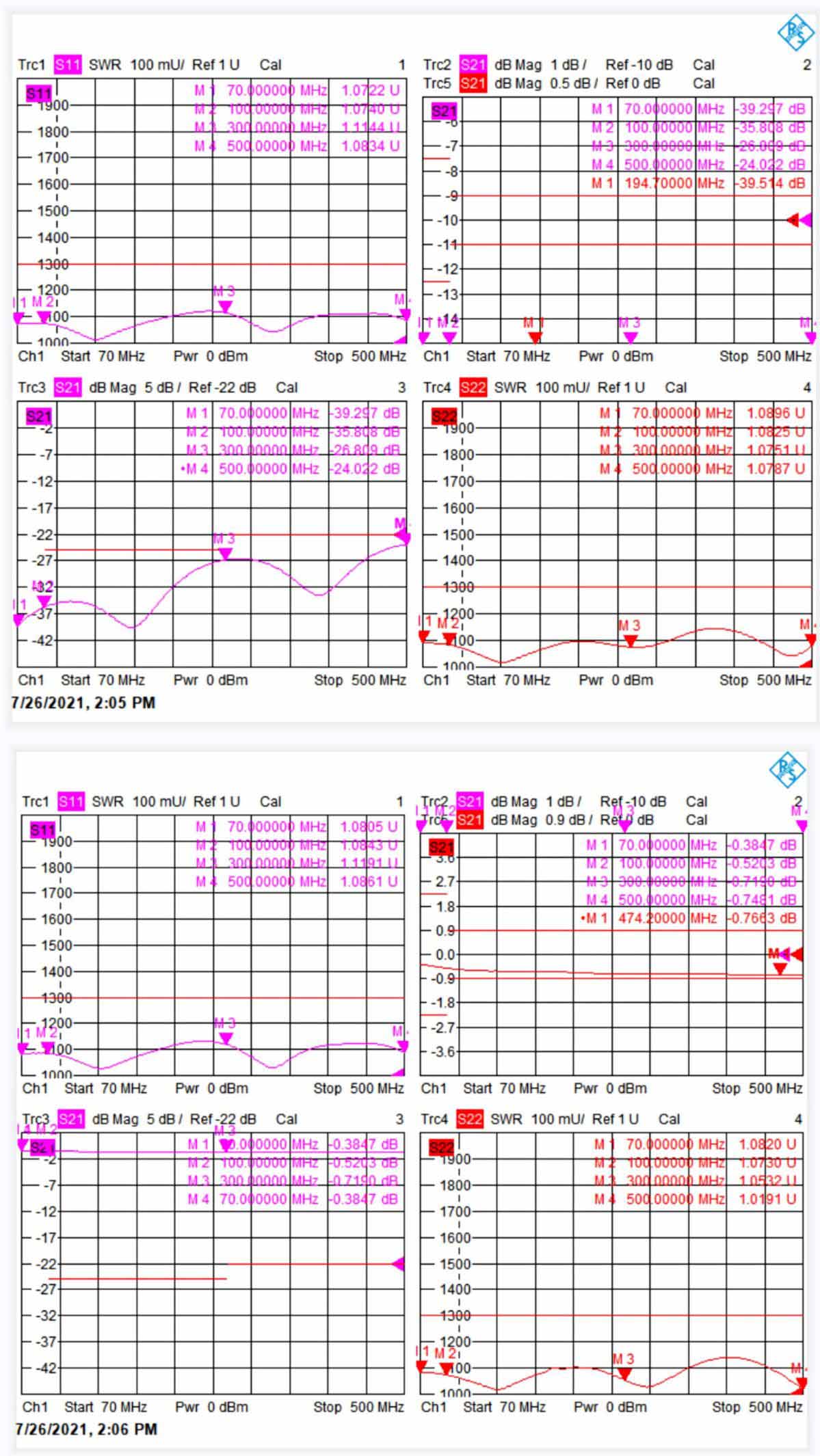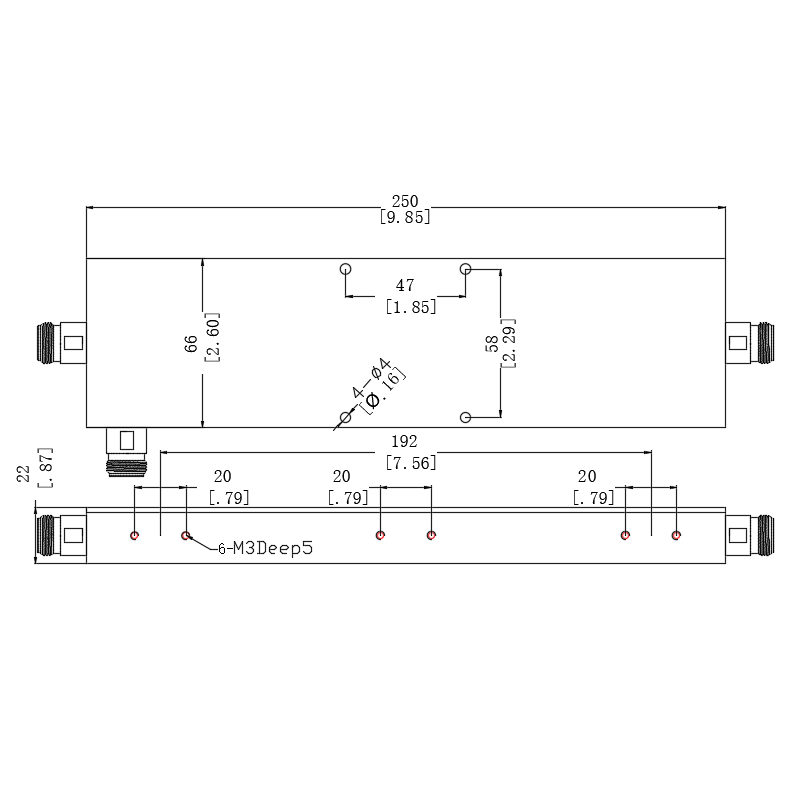 Selling Units: Single item
Single package size: 26×8×20 cm
Single gross weight: 1.02 kg
Package Type: Export Carton Package
Lead Time:
| | | | |
| --- | --- | --- | --- |
| Quantity(Pieces) | 1 - 1 | 2 - 500 | >500 |
| Est. Time(days) | 15 | 40 | To be negotiated |
Keenlion, a renowned factory specializing in the production of passive components, primarily Directional Couplers, boasts excellent product quality, customized solutions, and competitive factory prices.
Keenlion's Directional Couplers are well-regarded for their superior product quality. Undergoing meticulous testing and quality control measures, these couplers are guaranteed to deliver accurate power splitting and minimal insertion loss. As a result, they ensure optimal performance and reliable operation across diverse applications.
The factory places a strong emphasis on customization, further setting Keenlion apart. Catering to customers' unique requirements, Keenlion offers tailor-made Directional Couplers that precisely meet specific specifications. With the ability to customize features such as frequency range and power handling capacity, Keenlion consistently delivers personalized solutions to its clients.
Furthermore, Keenlion's competitive factory prices showcase its dedication to affordability. The factory leverages streamlined production processes and economies of scale to maintain cost-effective pricing while upholding the highest standards of product quality. This combination of affordability and performance makes Keenlion's Directional Couplers an attractive option for customers seeking quality products within their budget.
Keenlion's Directional Couplers are characterized by their wide bandwidth, compact size, and high directivity – distinguishing features that maximize their functionality. Boasting wide bandwidth, these couplers offer compatibility with diverse frequencies, ensuring flexibility and versatility across different applications. Additionally, their compact size enables seamless integration into existing systems, optimizing space utilization. Notably, the high directivity of Keenlion's couplers guarantees exceptional signal isolation, minimizing interference and enhancing overall system performance.
Reliability is a key cornerstone of Keenlion's Directional Couplers. Designed to withstand demanding environments, these couplers operate within a broad temperature range, ensuring consistent and stable performance. Whether deployed in high-power applications or extreme temperature conditions, Keenlion's Directional Couplers consistently deliver outstanding results.
Installation of Keenlion's Directional Couplers is hassle-free, facilitated by clear guidelines and instructions provided. This simplicity expedites setup time, enabling customers to quickly integrate the couplers into their systems
Keenlion excels in delivering high-quality Directional Couplers, offering customization options, and providing competitive factory prices. Notable features include accurate power splitting, minimal insertion loss, high directivity, wide bandwidth, compact size, reliability, and exceptional signal isolation. Keenlion's Directional Couplers offer an unmatched solution for applications requiring such passive components.
---
---
Write your message here and send it to us