2010MHZ-2025MHz Cavity filter
Product Detail
Product Tags
• Model Number:04KBF-2017.5^15M-01S
• A band-pass Cavity filter is a device that allows a particular frequency band to block other frequencies simultaneously.
• Frequency Range:2010-2025MHz,Insertion Loss:≤2.0dB,Return Loss≥18dB
• Port Connectors:SMA-Female
• The filter has the characteristics of low insertion loss, high resistance band rejection
• With high reliability, stable and reliable working performance
100% brand new and high quality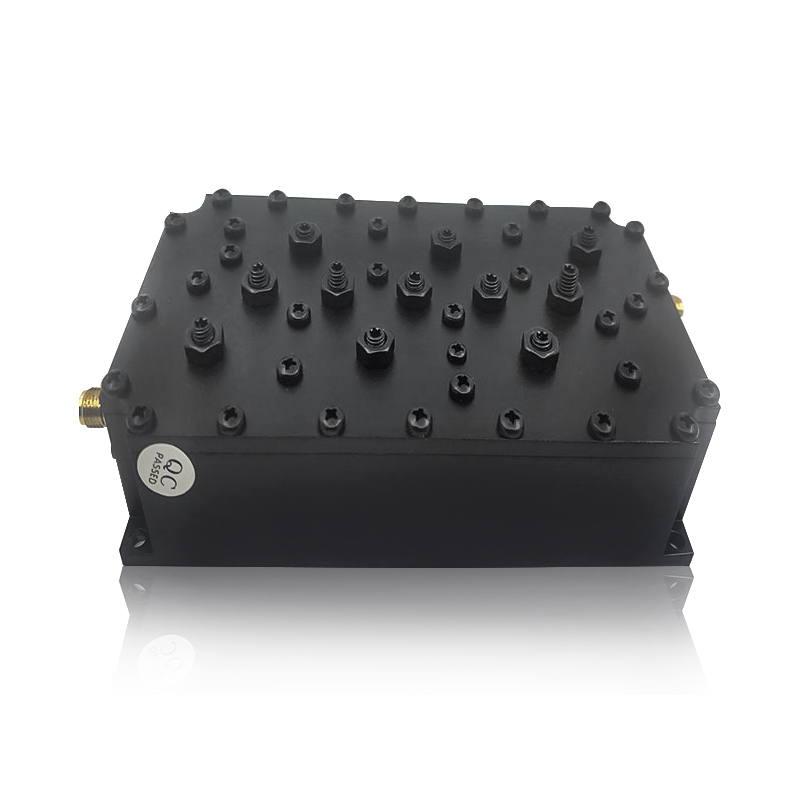 The 2010-2025MHz RF Cavity Filter is a universal microwave/millimeter wave component, which is a kind of device that allows a particular frequency band to block other frequencies simultaneously. The filter can effectively filter out the frequency point of a specific frequency in the PSU line or the frequency other than the frequency point to obtain a PSU signal of a specific frequency, or eliminate a PSU signal of a specific frequency. Filter is a frequency selection device, which can make specific frequency components in the signal pass through and greatly attenuate other frequency components. Using this frequency selection function of the filter, interference noise or spectrum analysis can be filtered out. In other words, any device or system that can pass specific frequency components in the signal and greatly attenuate or inhibit other frequency components is called a filter.  
It has a good function of frequency selection and filtering in circuits and electronic high-frequency systems, and can suppress useless signals and noise outside the frequency band
It is used in aviation, aerospace, radar, communication, electronic countermeasure, radio and television and various electronic test equipment
When using, pay attention to the good grounding of the shell, otherwise it will affect the out of band suppression and flatness index
Frequency Range

2010-2025MHz

Passband

15MHz

Insertion Loss

≤2.0dB 

Return Loss

≥18dB

Rejection

≥80dB @824-960MHz

≥80dB @1710-1980MHz 

≥80dB @2110-2690MHz 

Impedance

50Ω

 Power

100W

Port Connectors

SMA-Female

Dimension

(±0.5mm)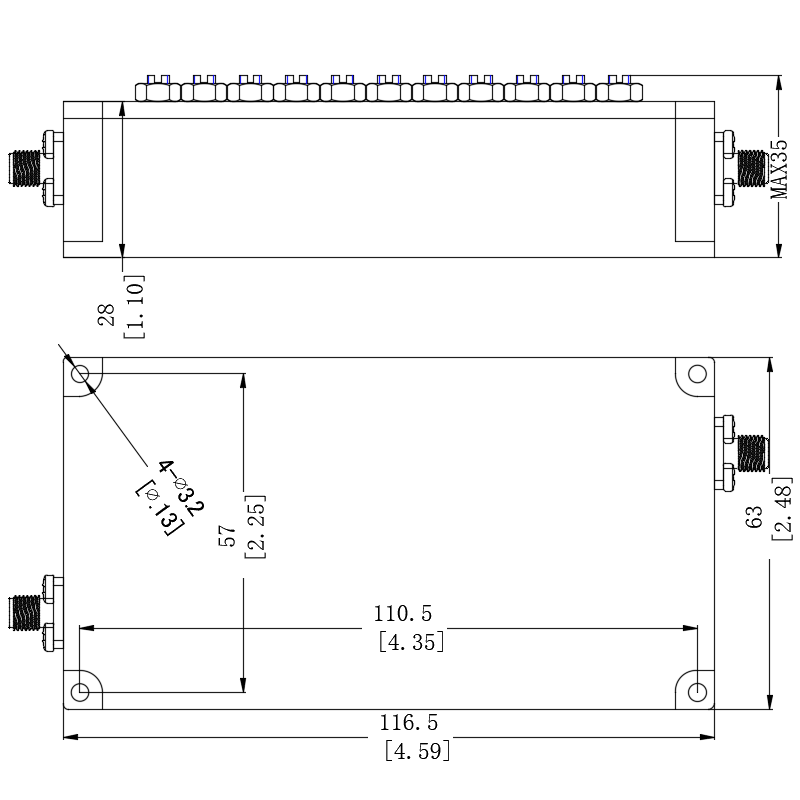 Selling Units:Single item
Single package size: 13X7X4 cm
Single gross weight:1.5.000 kg
Package Type:Export Carton Package
Lead Time:
| | | | |
| --- | --- | --- | --- |
| Quantity(Pieces) | 1 - 1 | 2 - 500 | >500 |
| Est. Time(days) | 15 | 40 | To be negotiated |
1.Company Name:Sichuan Keenlion Microwave Technology
2. Date of establishment:Sichuan Keenlion Microwave Technology Founded in 2004.Located in Chengdu, Sichuan Province, China.
3. Product classification:We provide high-performance mirrowave components and related services for microwave applications at home and abroad. The products are cost-effective, including various power distributors, directional couplers, filters, combiners, duplexers, customized passive components, isolators and circulators. Our products are specially designed for various extreme environments and temperatures. Specifications can be formulated according to customer requirements and are applicable to all standard and popular frequency bands with various bandwidths from DC to 50GHz.
4. Company certification:ROHS compliant and ISO9001:2015  ISO4001:2015 Certificate.
Q:How long does your company take from order to delivery?
A:Our company has old products and R & D new products,
1. Order a small amount of old products, and our company can deliver them within a week to ensure 100% brand-new.
2. New products can be produced as soon as a week after R & D, and mass production can be carried out after successful R & D
Q:What is your order to delivery process?
A:Our company has complete production line (Design - cavity production - assembly - commissioning - testing - delivery), which can complete the products and deliver them to customers at the first time.

---
Next:
microwave 2.92-F connect high frequency broadband 2-40GHz 2 Way Power Divider / Power Splitter
---
Write your message here and send it to us