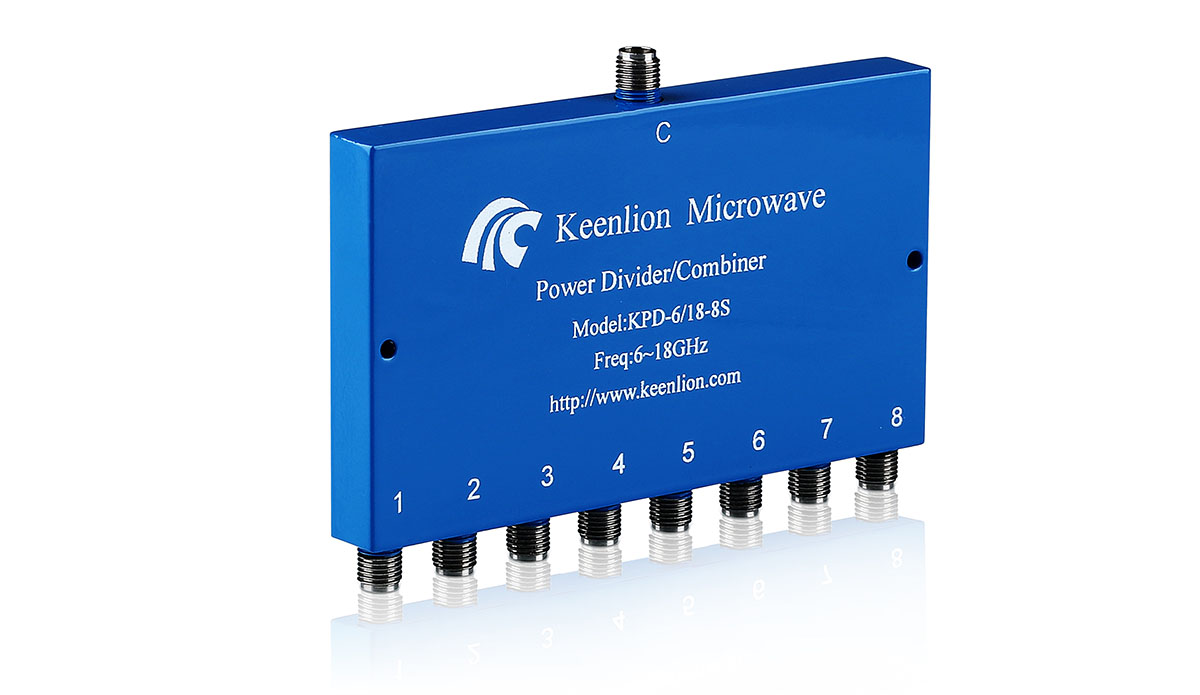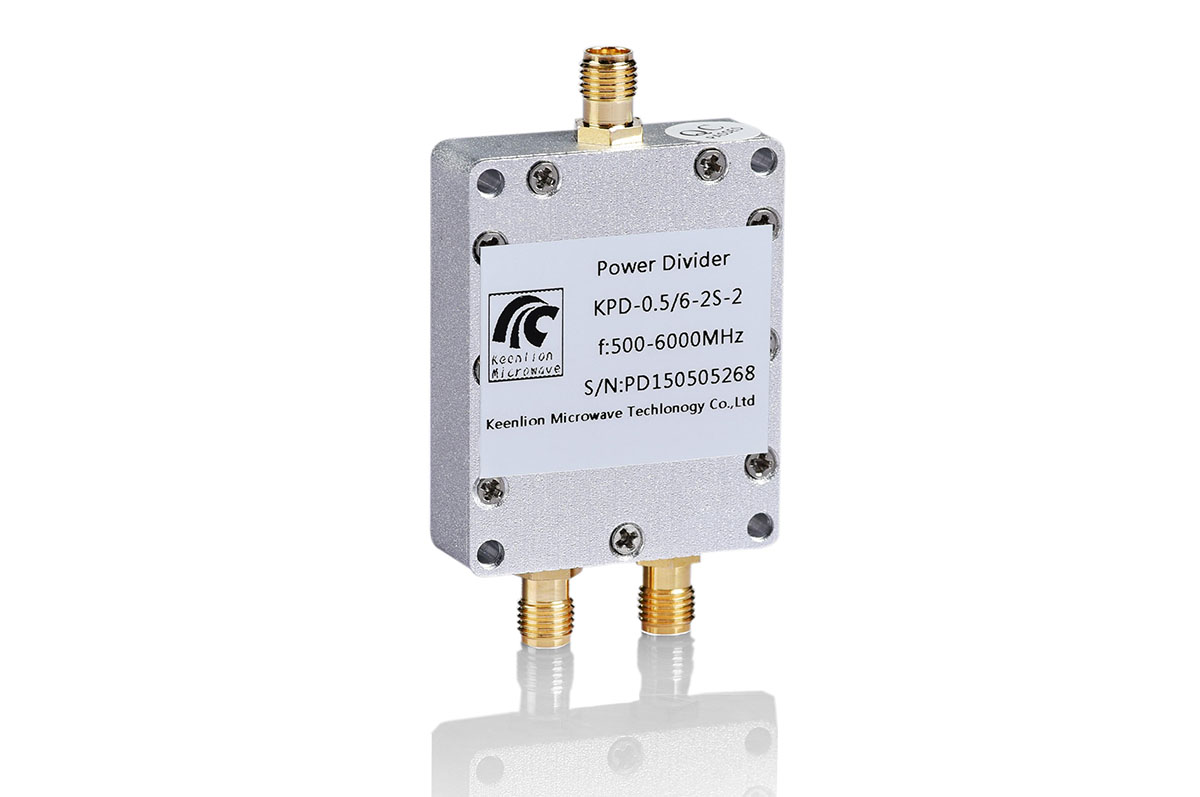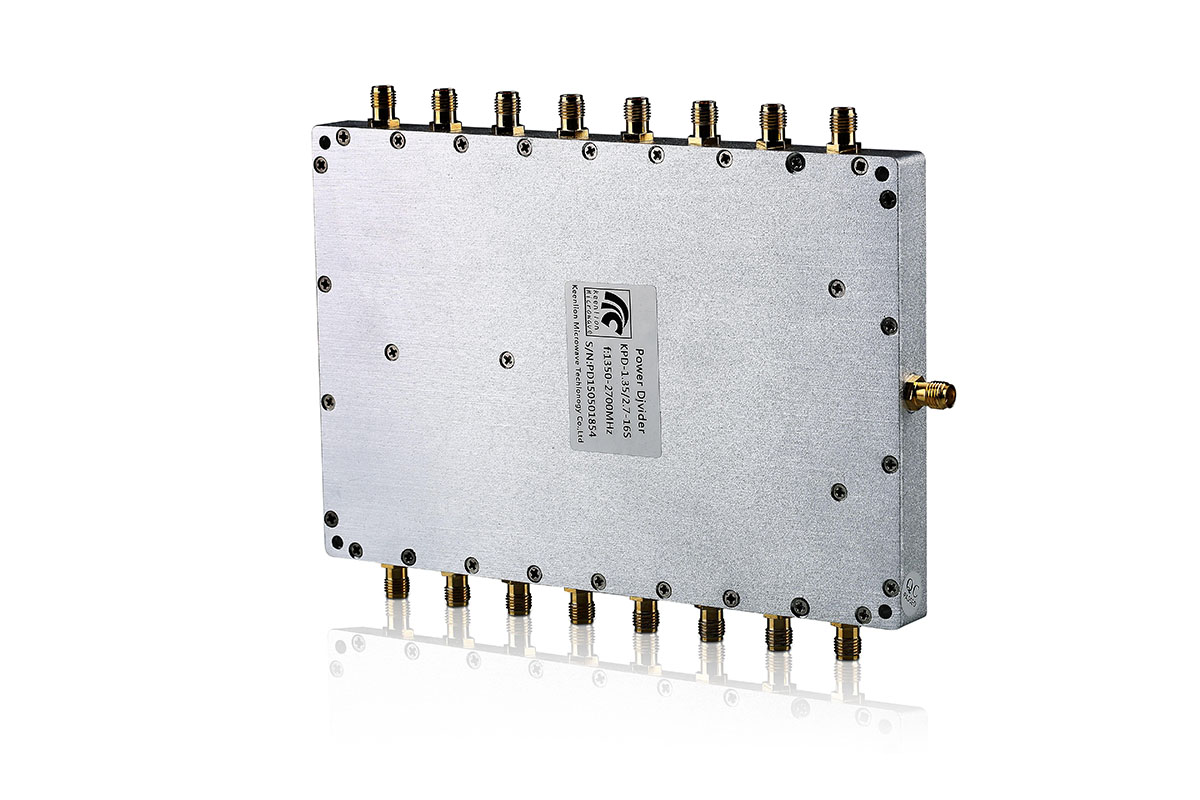 Wilkinson Power Divider
In the field of microwave engineering and circuit design, the Wilkinson Power Divider is a specific class of power divider circuit that can achieve isolation between the output ports while maintaining a matched condition on all ports. The Wilkinson design can also be used as a power combiner because it is made up of passive components and hence reciprocal. First published by Ernest J. Wilkinson in 1960, this circuit finds wide use in radio frequency communication systems utilizing multiple channels since the high degree of isolation between the output ports prevents crosstalk between the individual channels.
Power Dividers and RF Power Tappers
Sichuan Keenlion Microwave power dividers (also known as RF power tappers or coaxial splitters) are available with 50 Ohm or 75 Ohm impedances. 50 Ohm power dividers / coaxial splitters from Sichuan Keenlion Microwave can be purchased in 2 Way, 3 Way, 4 Way, 6 Way, 8 Way or 12 Way port designs. 75 Ohm power dividers / splitters come in 2 Way, 4 Way or 8 Way port designs. Many of our RF power divider / splitter products are RoHS and REACH compliant.
Sichuan Keenlion Microwave 50 Ohm power dividers can be ordered with 2.92mm, BNC, N or SMA connector types, RF power tappers with 7/16 and Type N connectors. Our 75 Ohm power dividers are available with a BNC connector. Ratings for the Sichuan Keenlion Microwave power dividers range from 1 Watt to 50 Watts depending on style, with RF tappers going to high power of up 700 watts based on model. Frequency ratings for our RF dividers range from DC to 50 GHz, RF signal power tappers frequency range of up to 2.7 GHz.
---
Post time: Nov-18-2021