2700-3100 MHz Low Pass Filter or Cavity Filter
Product Detail
Product Tags
Sichuan Keenlion Microwave Technology cavity filters are designed by implementing resonant structures with very high Q and are ideal for narrow-band, high-selectivity applications. These designs can provide bandwidths as narrow as 1% with very high selectivity and excellent low noise floor. Low insertion loss combined with excellent power handling makes them well-suited for transmitter and receiver front end. Advanced filter design and construction enables stopband width greater than 3x the center frequency.
| | |
| --- | --- |
| Feature | Advantages |
| Low insertion loss | Low signal loss results in better SNR in receiver front end and better power delivery to antenna in transmitter |
| Fast roll-off | Higher selectivity results in better adjacent channel rejection and dynamic range |
| Wide scenterband | Wide spur free band results in better receiver sensitivity |
| High power handling | Well suited for transmitter application |
| Protective assembly | Prevents accidental de-tuning of precisely tuned resonant circuit |
| | | |
| --- | --- | --- |
| | Items | Specifications |
| 1 | Passband | 2700~3100 MHz |
| 2 | Insertion Loss in Passbands | ≤0.3dB |
| 3 | Attenuation | 15dB(min) @5400~6200MHz15dB(min) @8100~9300MHz |
| 4 | Impedance | 50 OHMS |
| 5 | Connectors | N-Female/Male |
| 6 | Power Handling | CW:250Watt |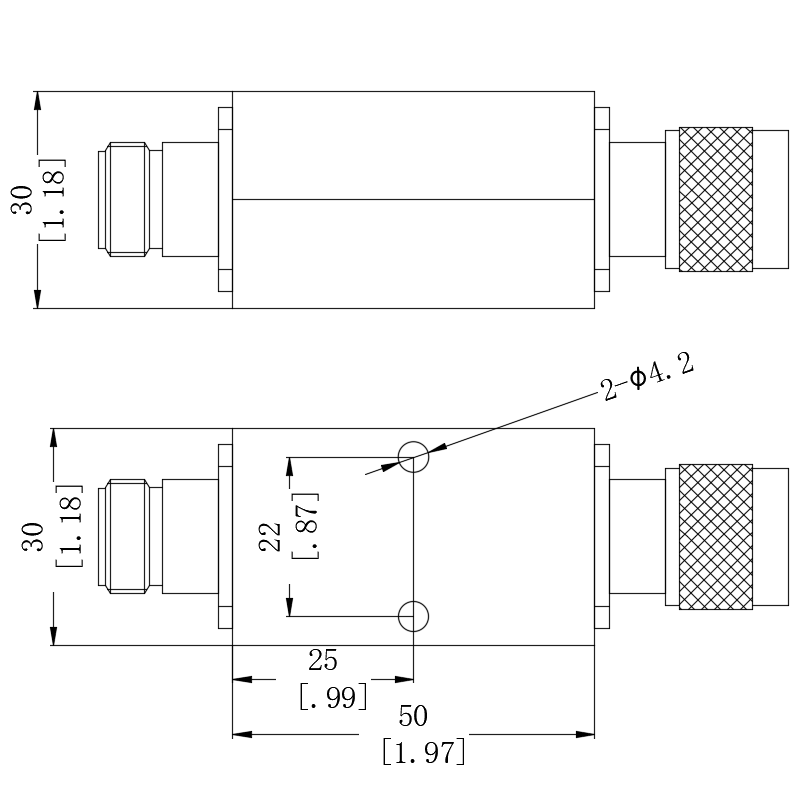 Selling Units: Single item
Single package size: 6×4×4 cm
Single gross weight: 0.19 kg
Package Type: Export Carton Package
Lead Time:
| | | | |
| --- | --- | --- | --- |
| Quantity(Pieces) | 1 - 1 | 2 - 500 | >500 |
| Est. Time(days) | 15 | 40 | To be negotiated |
Lowpass filter is one of over RF, microwave and millimeter wave components supplied by Sichuan Keenlion Microwave Technology. Our low pass filter can be bought and shipped worldwide the same-day as with our other in-stock RF parts.
Low pass filter: set a frequency point. When the signal frequency is higher than this frequency, it cannot pass through. In digital signals, this frequency point is the cut-off frequency. When the frequency domain is higher than this cut-off frequency, all values are assigned as 0. Because in this process, all low-frequency signals pass through, it is called low-pass filtering.
1.Company Name: Sichuan Keenlion Microwave Technology
2. Date of establishment: Sichuan Keenlion Microwave Technology Founded in 2004.Located in Chengdu, Sichuan Province, China.
3. Product classification: We provide high-performance mirrowave components and related services for microwave applications at home and abroad. The products are cost-effective, including various power distributors, directional couplers, filters, combiners, duplexers, customized passive components, isolators and circulators. Our products are specially designed for various extreme environments and temperatures. Specifications can be formulated according to customer requirements and are applicable to all standard and popular frequency bands with various bandwidths from DC to 50GHz.
4. Company certification: ROHS compliant and ISO9001:2015  ISO4001:2015 Certificate.
5. Process flow: Our company has complete production line (Design - cavity production - assembly - commissioning - testing - delivery), which can complete the products and deliver them to customers at the first time.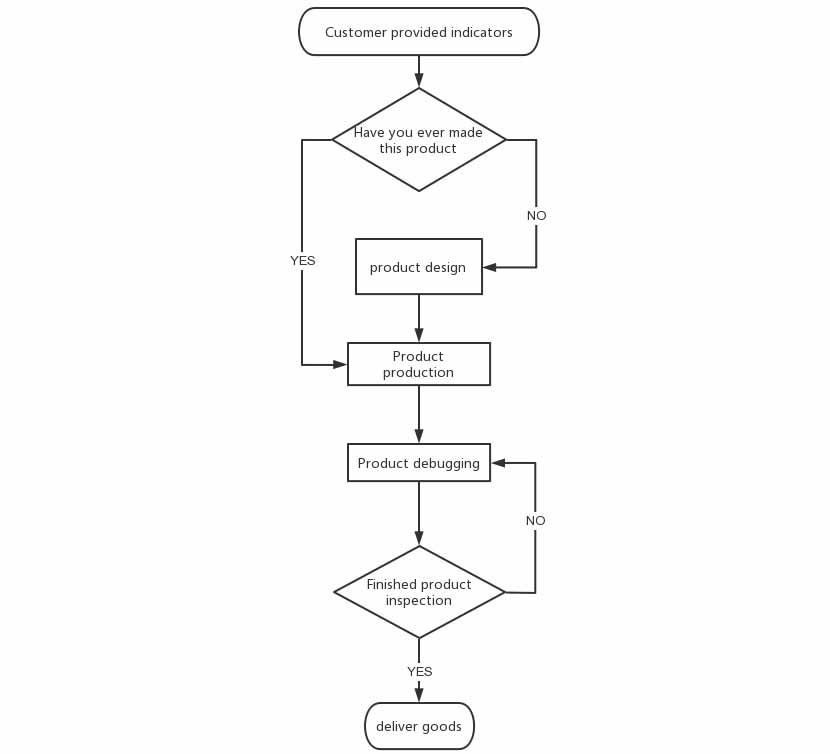 Freight mode: Our company has cooperation with major domestic express companies and can provide corresponding Express Services according to customer requirements.
Q: What certifications have you passed?
A: ROHS compliant and ISO9001:2015  ISO4001:2015 Certificate.
Q: What office systems do you have in your company?
A: At present, the total number of people in our company is more than 50. Including machine design team, machining workshop, assembly team, commissioning team, testing team, packaging and delivery personnel, etc.
---
---
Write your message here and send it to us