RF 2 4 6 8 12 16 Way microstrip signal power splitter divider
Product Detail
Product Tags
Keenlion is a leading manufacturing factory that specializes in producing high-quality RF splitters, including the versatile and efficient 12 Way RF Splitter. Our company prides itself on offering competitive prices, fast shipping turnaround, and customized solutions to meet your specific needs. To ensure exceptional performance and reliability, all our products undergo rigorous testing, meeting strict quality standards. In this article, we will explore the features and applications of the 12 Way RF Splitter and explain why Keenlion is the ultimate choice for all your RF distribution needs.
Features:
1.High Power Handling: The 12 Way RF Splitter is designed to handle high power levels, ensuring optimal performance in demanding applications.
2.Low Insertion Loss: With minimal insertion loss, the splitter maintains signal integrity, delivering precise and accurate signal distribution.
3.Wide Frequency Range: The splitter supports a wide range of frequencies, making it compatible with various RF systems and applications.
4.Compact Size: The compact size of the splitter allows for easy installation in space-constrained environments.
5.Easy Installation: The splitter comes with user-friendly interfaces, enabling hassle-free installation and configuration.
Telecommunications
Wireless Networks
Radar Systems
Satellite Communications
Test and Measurement Equipment
Broadcast Systems
Military and Defense
IoT Applications
Microwave Systems
KPD-2/8-2S

Frequency Range

2000-8000MHz

Insertion Loss

≤0.6dB

Amplitude Balance

≤0.3dB

Phase Balance

≤3deg

VSWR

≤1.3 : 1

Isolation

≥18dB

Impedance

50 OHMS

Power Handling

10Watt (Forward) 2 Watt (Reverse)

Port Connectors

SMA-Female

Operating Temperature

-40℃to+70℃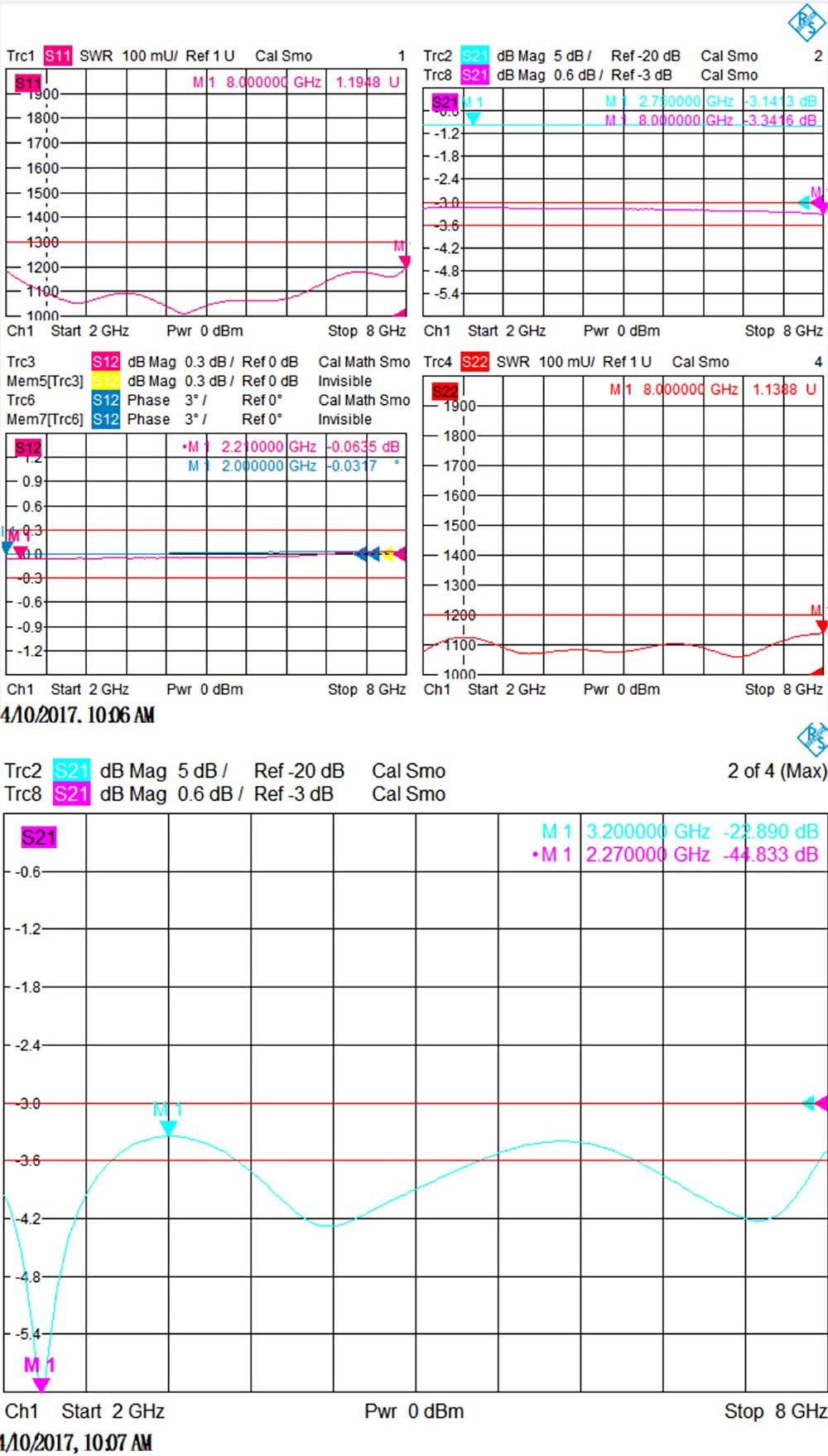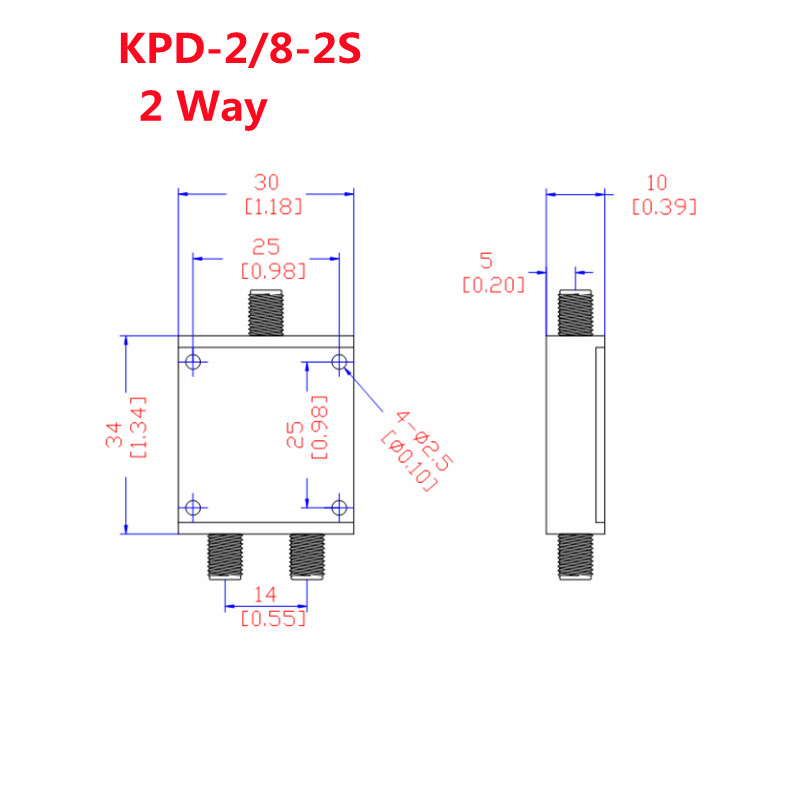 KPD-2/8-4S

Frequency Range

2000-8000MHz

Insertion Loss

≤1.2dB

Amplitude Balance

≤±0.4dB

Phase Balance

≤±4°

VSWR

IN:≤1.35: 1 OUT:≤1.3:1

Isolation

≥18dB

Impedance

50 OHMS

Power Handling

10Watt (Forward) 2 Watt (Reverse)

Port Connectors

SMA-Female

Operating Temperature

-40℃to+70℃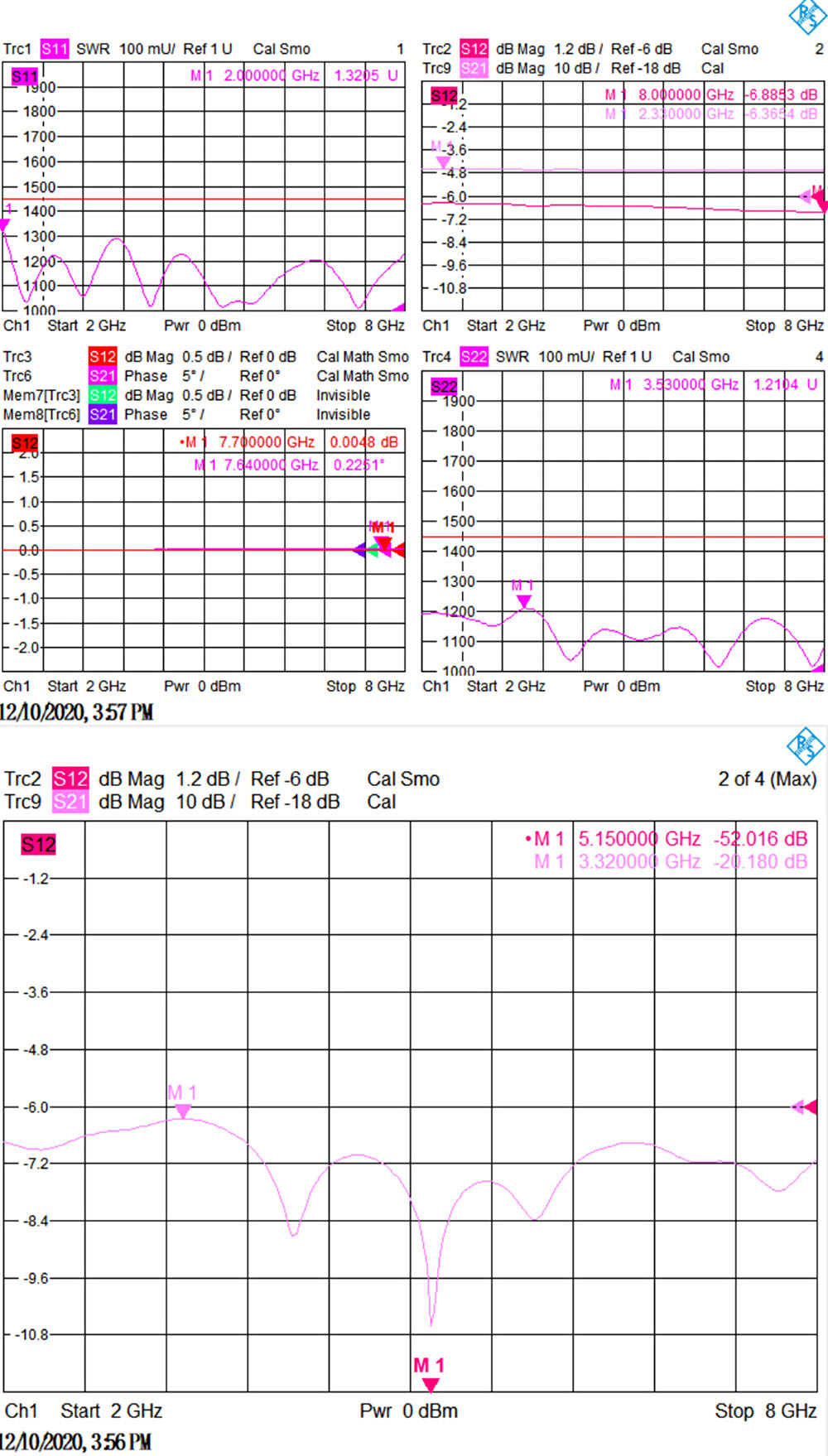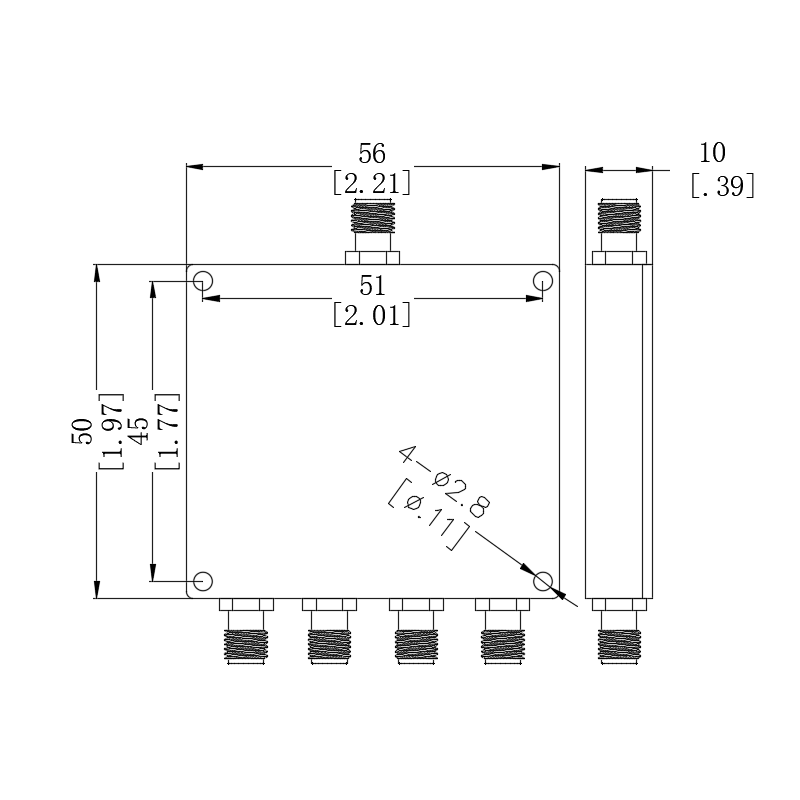 KPD-2/8-6S

Frequency Range

2000-8000MHz

Insertion Loss

≤1.6dB

VSWR

≤1.5 : 1

Isolation

≥18dB

Impedance

50 OHMS

Power Handling

CW:10 Watt

Port Connectors

SMA-Female

Operating Temperature

-40℃to+70℃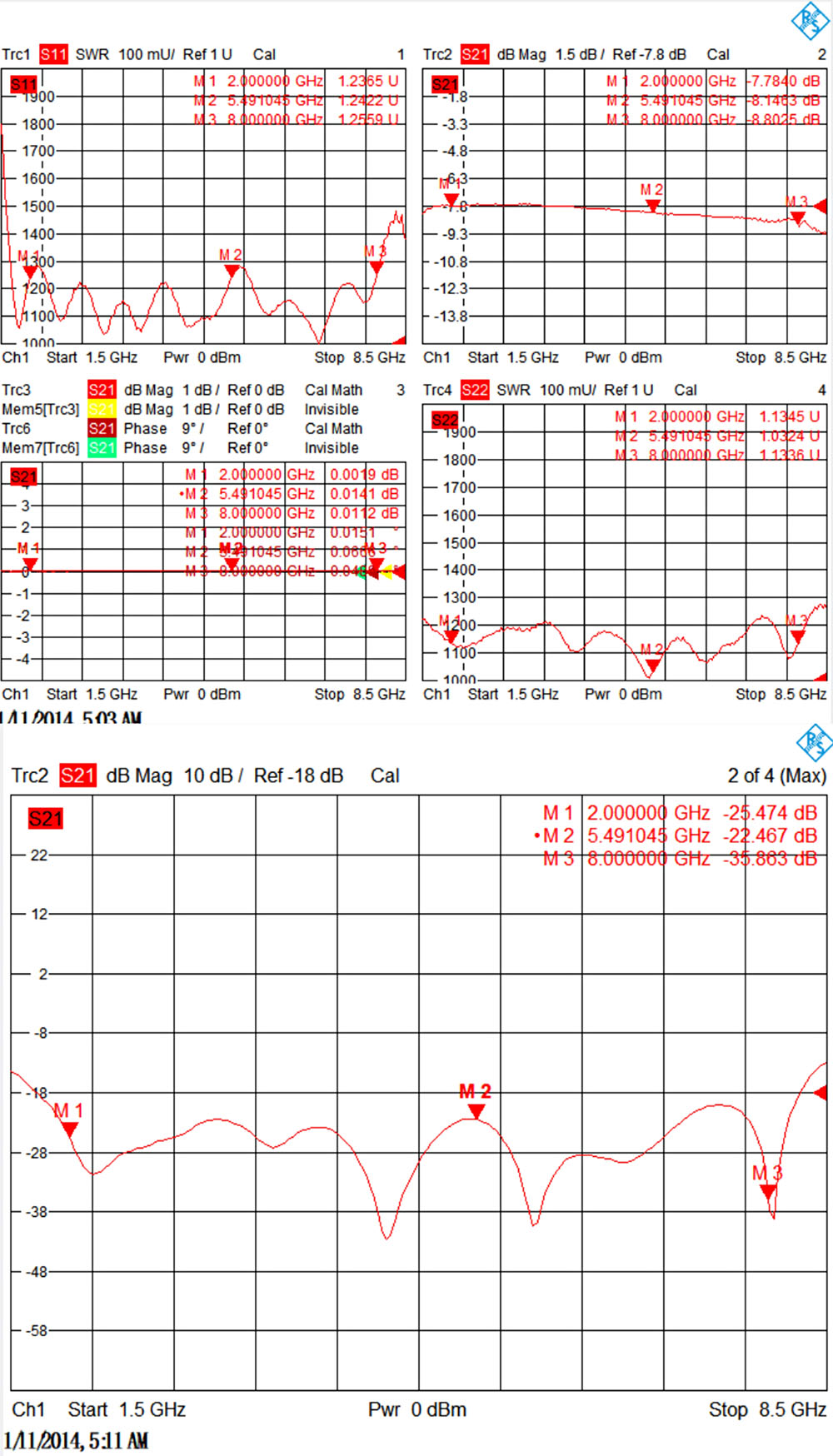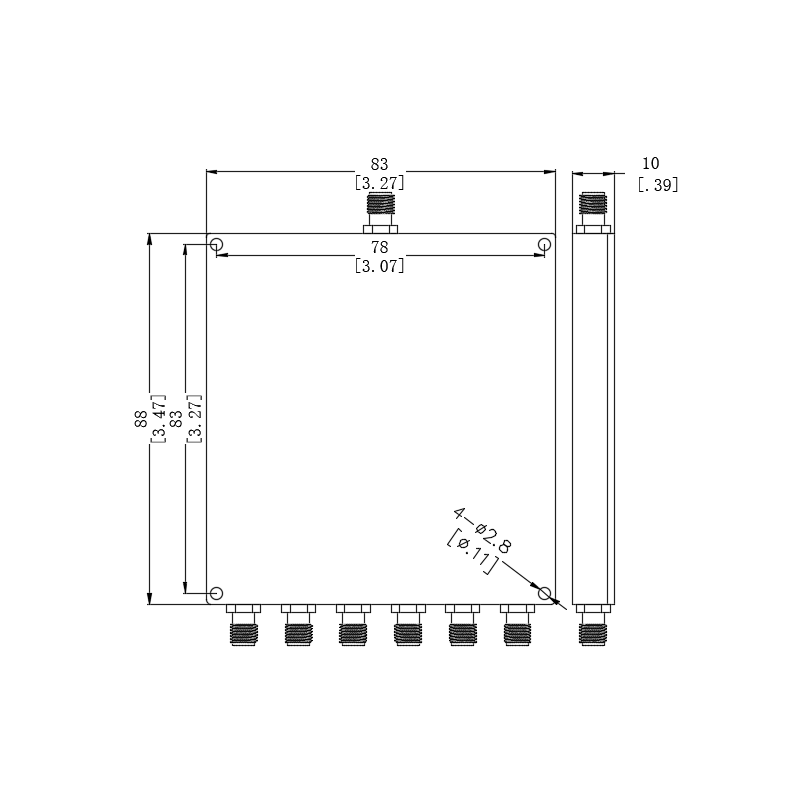 KPD-2/8-8S

Frequency Range

2000-8000MHz

Insertion Loss

≤2.0dB

VSWR

≤1.40 : 1

Isolation

≥18dB

Phase Balance

≤8 Deg

Amplitude Balance

≤0.5dB

Impedance

50 OHMS

Power Handling

CW:10 Watt

Port Connectors

SMA-Female

Operating Temperature

-40℃to+70℃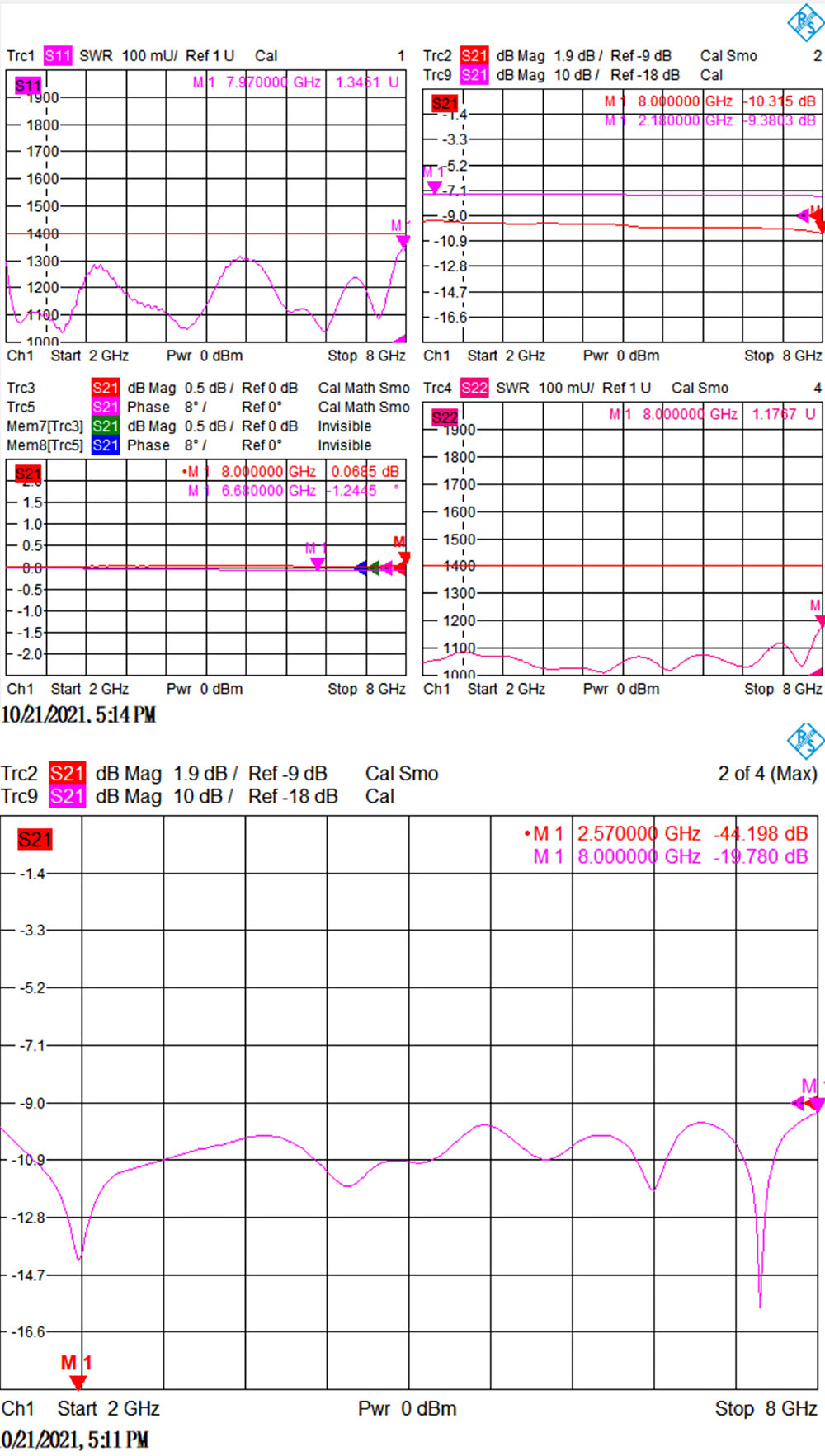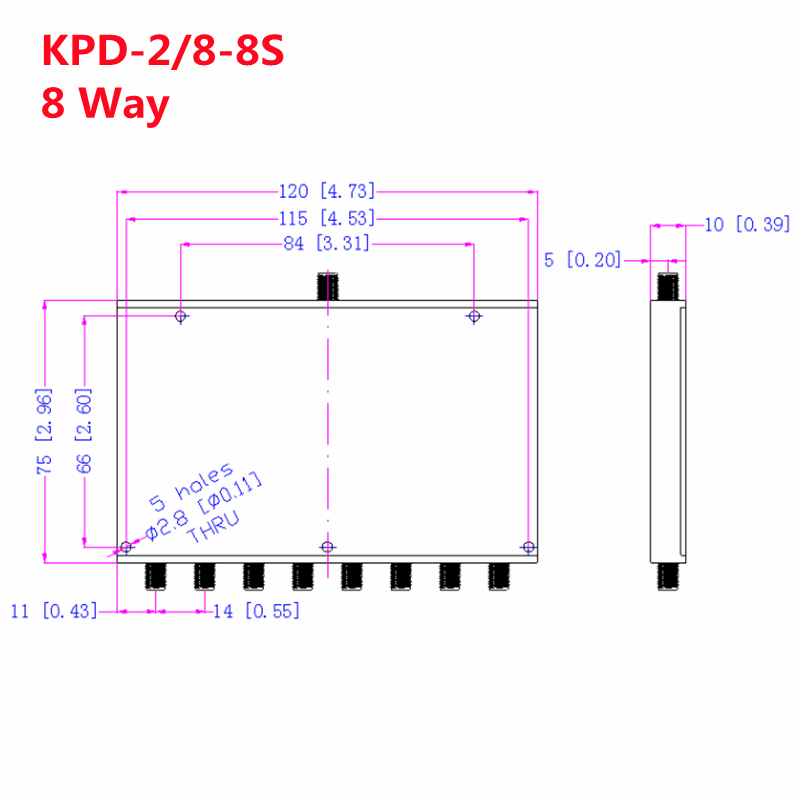 KPD-2/8-12S

Frequency Range

2000-8000MHz

Insertion Loss

≤ 2.2dB(Excluding theoretical loss 10.8 dB)

VSWR

≤1.7: 1 (Port IN) ≤1.4 : 1 (Port OUT)

Isolation

≥18dB

Phase Balance

≤±10 deg

Amplitude Balance

≤±0. 8dB

Impedance

50 OHMS

Power Handling

Forward Power 30W;Reverse Power 2W

Port Connectors

SMA-Female

Operating Temperature

-40℃to+70℃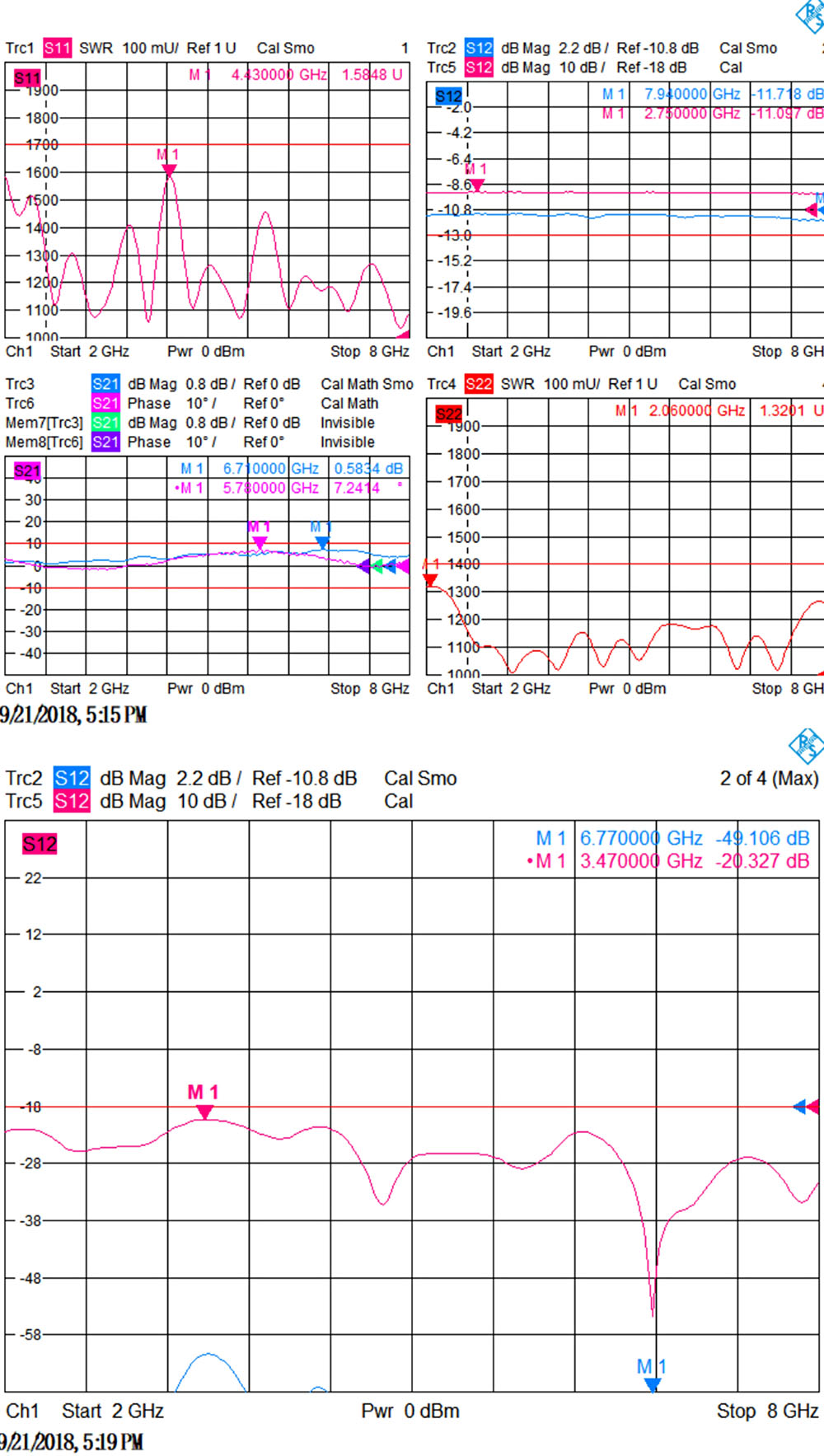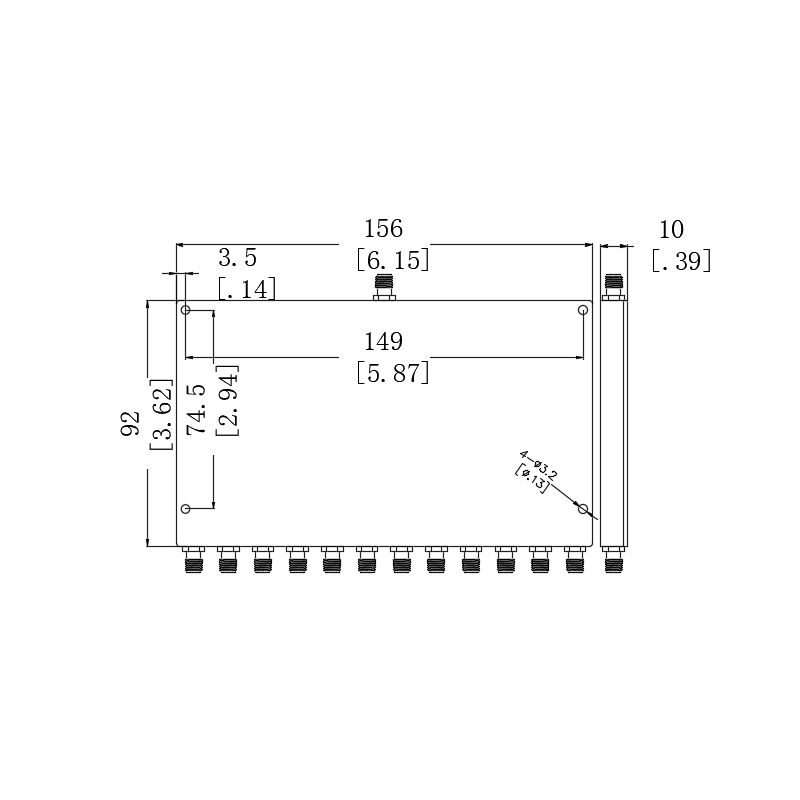 KPD-2/8-16S

Frequency Range

2000-8000MHz

Insertion Loss

≤3dB

VSWR

IN:≤1.6 : 1 OUT:≤1.45 : 1

Isolation

≥15dB

Impedance

50 OHMS

Power Handling

10Watt

Port Connectors

SMA-Female

Operating Temperature

-40℃to+70℃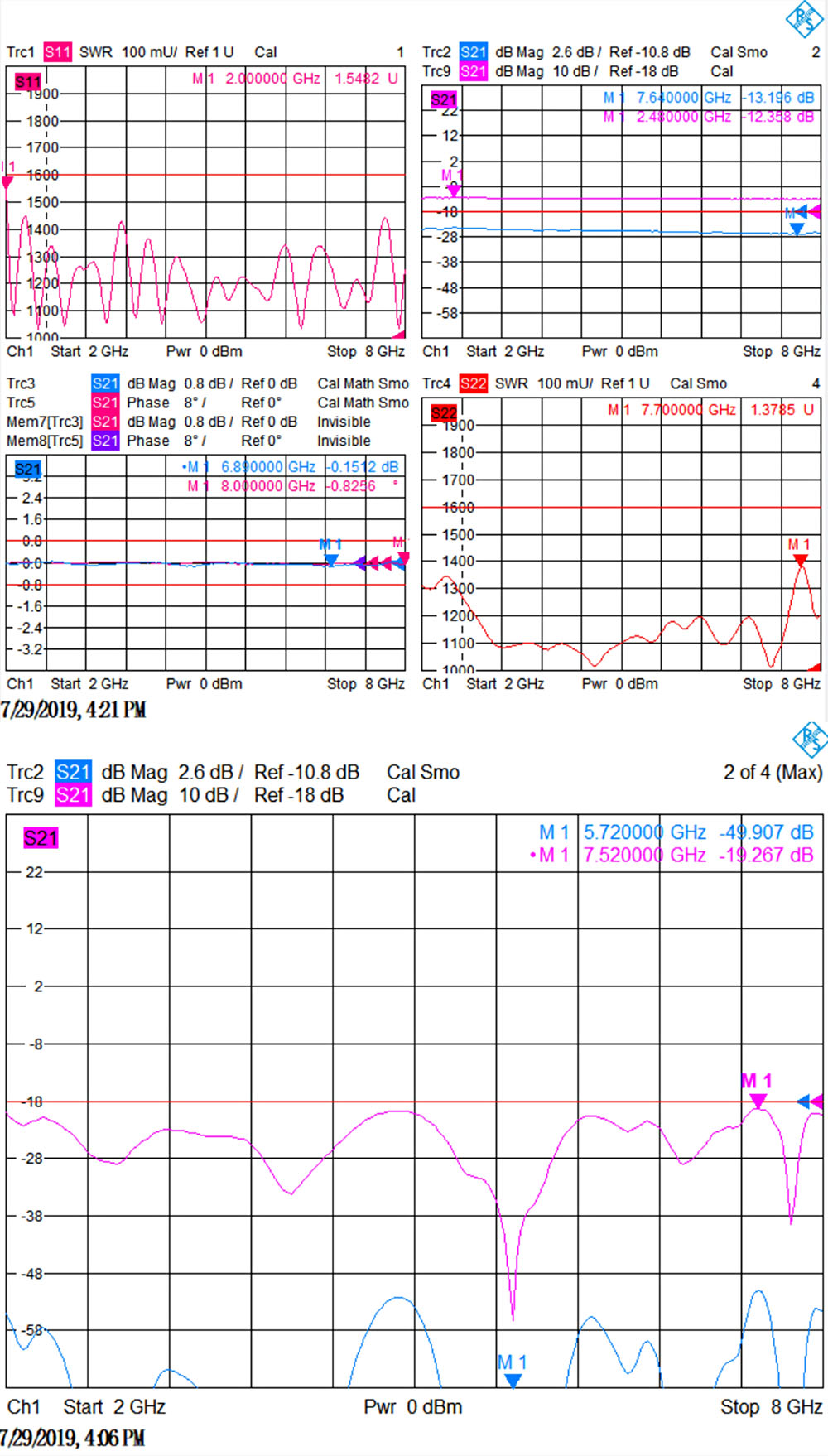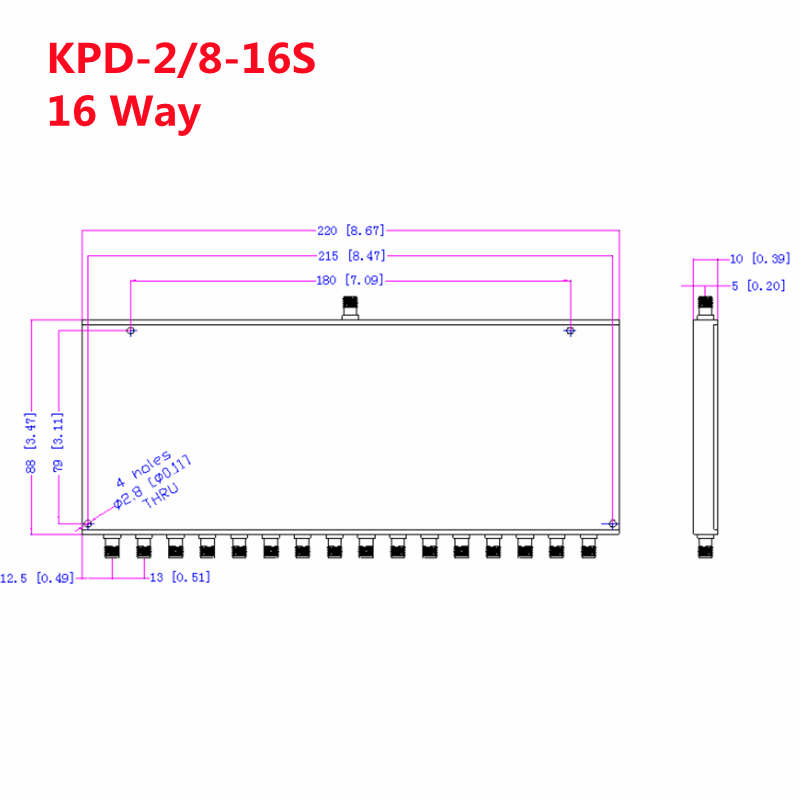 Selling Units: Single item
Single package size: 4X4.4X2cm/6.6X6X2cm/8.8X9.8X2cm/13X8.5X2cm/16.6X11X2cm/21X9.8X2cm
Single gross weight: 0.03 kg/0.07kg/0.18kg/0.22kg/0.35kg/0.38kg
Package Type: Export Carton Package
Lead Time:
| | | | |
| --- | --- | --- | --- |
| Quantity(Pieces) | 1 - 1 | 2 - 500 | >500 |
| Est. Time(days) | 15 | 40 | To be negotiated |
---
---
Write your message here and send it to us